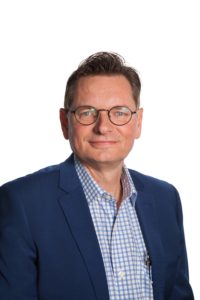 René is a past Queensland Chair for the Chartered Institute of Purchasing and Supply Australia, and in 2009 was made a Fellow of the Institute. René has been a judge for the annual CIPSA Awards for a three year period. René also holds memberships in a number of other organisations, including the Australian Institute of Management (Associate Fellow), the International Purchasing and Supply Education and Research Association (IPSERA), the Australian Institute of Project Management and the Australian Institute of Training and Development.
René's extensive qualifications include:
• Master of Law (LLM) in Public Procurement Law and Policy
• Master of Business in Logistics Management
• MBA
• Master of E-Commerce
• Master of History
• Graduate Diploma of Purchasing and Materials Management
• Graduate Diploma of Portfolio Management
René has lectured in Strategic Management, Logistics Management, Quality Management and Purchasing and Materials Management for Central Queensland University on a sessional basis. He is currently a Lecturer in Management for the University of Tasmania, as well as a Lecturer in the Applied Business discipline for the University College.
René specialises in assisting organisations achieve process improvements, and has published articles in a range of journals, including the Journal of Transport and Supply Chain Management. He has also contributed two chapters to the AIPMM textbook 'Supply Chain Management: A Procurement Perspective'.
René has presented papers and sessions at many conferences on a range of topics in Australia and overseas, including the International Public Procurement Conference (IPPC) in Amsterdam, as well as IPSERA conferences in Bath, Maastricht, Naples and Amsterdam.